Ragmala Radio Live
Press arrow to listen to live streaming broadcast by the Batish Institute of Indian Music and Fine Arts email info@batish.com (831) 423-1699
Click here for the Batish Records Catalog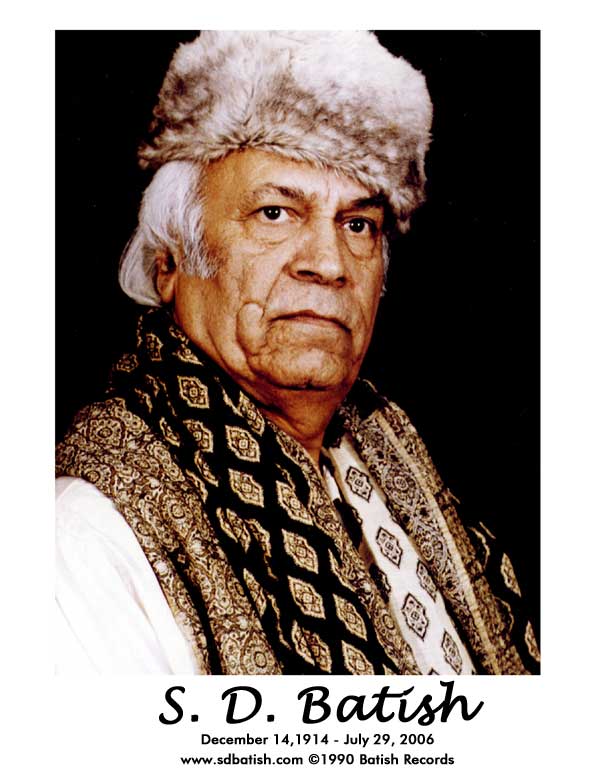 If you are submitting music for airplay on Ragmala Broadcasting stations, please fill out this form and email it to us ragmala_radio_artist_permission_form.pdf You will need Adobe Reader to read it.
Ragmala Radio and Television launched in California, USA to promote the music and fine arts of India
TWITTER/Ragmala | RAGMALA ON YOUTUBE | RAGMALA ON MYSPACE
In US only: 1-800-RAG-MALA | email: info@batish.com
Dedicated to the memory of my father Pandit Shiv Dayal Batish (1914-2006)
Produced by the Batish Institute of Indian Music and Fine Arts,Santa Cruz, California, USA.
We broadcast live concerts, video lessons, discussions on Indian music, lessons on voice, sitar, tabla etc.
as taught by Pandit Shiv Dayal Batish and his son Shri Ashwin Batish.
Our Special thanks to:
Shoutcast, Winamp, UStream, Justin.tv and Webcammax!
All music is registered with ASCAP and is copyright ©2009 Batish Records. 1310 Mission Street, Santa Cruz, CA 95060 USA. This music is provided for personal listening live over the web only. Any copying of this material be it on to a CD, DVD, Cassette, video or by any other means electronic or otherwise is a violation of the law and is strictly prohibited. All written content is copyright ©2009 Batish Institute. All rights reserved. Intended For Personal Use Only. No part of the information here may be reproduced or utilized in any form or by any means, electronic or mechanical, including photocopying and recording, or by any information and storage retrieval system, without specific written permission from the Batish family. www.batish.com
Search for Ragmala
to tune in!